Important Updates on Immigration Medical Exam by Reliable MD in Sarasota, FL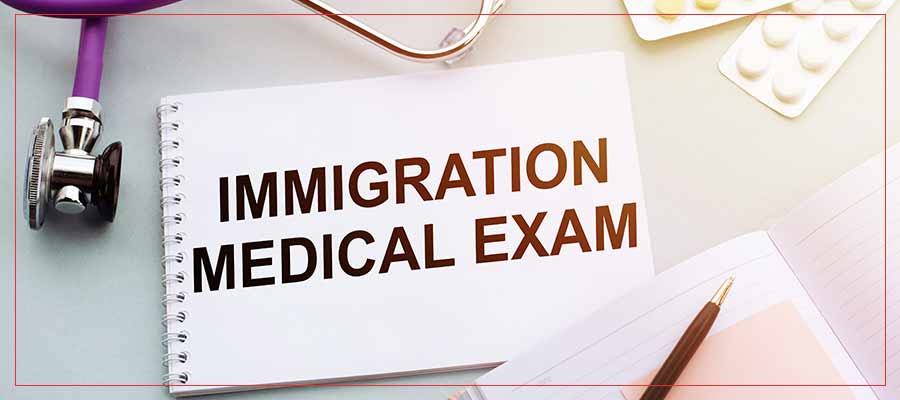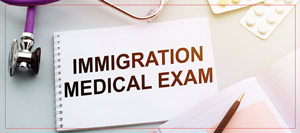 Table of Contents:
Do you need to undergo a Green Card Medical Exam?
What are doctors looking for during immigration medical exams?
Update from USCIS
At the heart of every immigration application is the immigration medical exam, or USCIS medical exam. This important step ensures that individuals applying for a green card are physically and mentally healthy enough to handle the responsibilities of permanent residency.
A physician accomplishes the USCIS medical exam and it covers several parts: Reviewing your medical history and immunization record
• Evaluating your physical and mental health
• Screening for drug and alcohol
• Analyzing various illnesses and diseases
But the U.S. Citizenship and Immigration Services releases some important immigration medical exam updates that aspiring Green Card holders should know. And Reliable MD is here to tell you what you need to know:
Do you need to undergo a Green Card Medical Exam?

Both adults and children are required to undergo an immigration medical exam. This evaluation procedure assesses individuals' health and well-being before being granted permanent residency status in the U.S.

The presence of transmittable, harmful, and contagious diseases could make one inadmissible to the country. Of course, to protect individuals from contracting those diseases.
What are doctors looking for during immigration medical exams?

A green card medical exam is more than routine check-ups people have with doctors. Only government-recognized physicians are eligible to conduct them. Based on the latest immigration medical exam updates, here are the required vaccinations for Green Card applications:
 
• COVID-19
• Diphtheria
• Haemophilus influenza type b (Hib)
• Hepatitis A and B
• Influenza (flu)
• Measles
• Meningococcal disease
• Mumps
• Pertussis
• Pneumococcal disease
• Polio
• Rotavirus
• Rubella
• Tetanus
• Varicella
 
Note that these vaccinations will depend on the person's age and suitability. As a result, applicants must have with them their vaccination records. If the original vaccination sheet is in another language, the applicant should make an English-translated document available.

As for refugees or asylum seekers in the U.S., they can choose not to undergo the abovementioned vaccinations unless they pursue permanent citizenship.

On top of vaccination records, the mental and physical integrity of the applicant will also be evaluated. While some medical conditions may not define an applicant's admissibility, they may influence the government's decision. According to Volume 8B, Chapter 7 of the USCIS Policy Manual, physical and mental disorders that result in harmful behavior are cause for inadmissibility.
 
If you're eager to undergo Green Card Medical Exam, here is an essential update from USCIS you should know.
Update from USCIS

If you are applying for a Green Card or permanent residency within the US, it is important to be aware of recent updates from USCIS regarding immigration medical exams.

As of December 9, 2021, a temporary waiver has been in effect that allows applicants to submit the Form I-693 (Report of Medical Examination and Vaccination Record) without the signature of a civil surgeon up to 60 days before filing the Form I-485 (Application to Register Permanent Residence or Adjust Status). This will remain effective until March 31, 2023.

Your Form I-693 is only valid for two years upon signing by the civil surgeon. That's why every applicant is encouraged to undergo the Green Card medical exam close to the time they file Form I-485. Otherwise, a new Form I-693 must be submitted after the two-year deadline if USCIS has not adjudicated your Form I-485 yet.

Reliable MD understands that immigration medical exams can be urgent for many applicants. If you require a USCIS medical exam, we can help. Click here to set up an appointment. We serve patients in Sarasota County on Fruitville Rd, which is close to Whitfield Ave, Bee Ridge Rd, Lockwood Ridge Rd, and beyond! We also provide telehealth services, serving the entire state of Florida.