6 Ways to Have a Healthier Thanksgiving by Reliable MD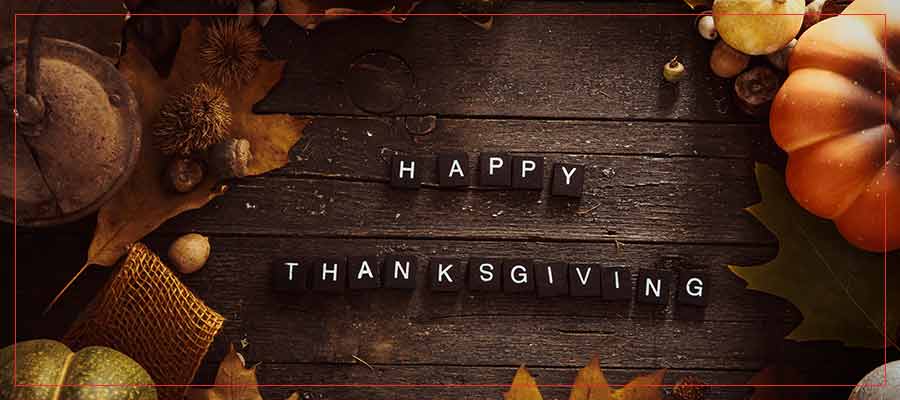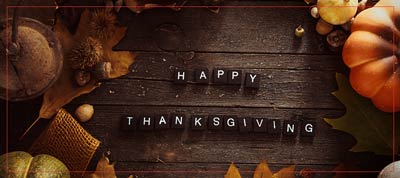 Table of Contents:
Do not skimp on your breakfast
Keep yourself hydrated
Try out a new recipe.
Divide your plate well
Enjoy every bite
Create a new healthy family tradition
Alas! Thanksgiving has finally arrived, and you know what that means– feasting! While this time of year can be a lot of fun, you may also feel overwhelmed by all the delicious (potentially unhealthy) food on the table.
Eat more than your body can handle, and you'll feel uncomfortably full afterward. Fortunately, there are plenty of ways to enjoy your Thanksgiving dinner healthily and mindfully. Plus, you may taste all your favorite dishes while keeping your health in check.
Here are six ways to have a healthier Thanksgiving:
Do not skimp on your breakfast

The first step in our six ways to have a healthier Thanksgiving may seem counterintuitive but eat breakfast. It's easy to sacrifice other meals for the day in light of a heavy dinner, but that's digging yourself into a deeper hole.
 
Skipping meals prior and restricting yourself from eating makes you even more hungry when dinner rolls around. That means you could end up the last person sitting at the Thanksgiving table, overeating, and feeling uncomfortable after.
 
Eating a nutritious breakfast and lunch preps your appetite for the festive dinner. Moreover, this helps ensure you have plenty of energy to cook, prepare and enjoy all the delicious food in the evening.
Keep yourself hydrated

Keeping yourself hydrated with water is always a good idea, regardless of the season. Remember that Thanksgiving features tons of sodium-rich food. You will need water to flush those out and keep yourself from feeling all bloated.
 
"Uhm, since we're talking about hydration, can I drink soda instead?"
 
No. We recommend drinking plenty of water and avoiding sugary drinks like soda or sweet tea. Too much sugar in the body is unhealthy and water will balance this out. Plus, water can help you feel satiated to control your intake during the Thanksgiving meals.
Try out a new recipe.

What meals come to mind when we picture Thanksgiving?
 
A glistening and flavorful turkey? Creamy and butter-patted mashed potatoes? Sweet apple pies?
 
There is nothing wrong with indulging in these meals during special occasions like Thanksgiving. By all means, savor every moment. However, you could bust out the old grandma's recipe book and try out new recipes to keep things a little healthier.
 
This exposes you to various flavors and helps keep your meal exciting. Additionally, it encourages you to include more vegetables and nutrient-dense ingredients in your dishes, reducing the fats, sugars, and sodium in traditional recipes.
Divide your plate well

Saying you'll control your intake is easy, but it can be challenging with no real technical guide. 
 
Here's a simple framework to divide your plate at Thanksgiving:
 
• One-quarter: Protein food like turkey, chicken, or some light fish
• One-quarter: Carbohydrates and starchy vegetables like Thanksgiving rolls and corn on the cob
• One-half: Fruits and vegetables like Brussels sprouts, carrots, and green beans
Enjoy every bite

One of the most straightforward tips to remember to prevent yourself from going overboard is to savor and enjoy every bite.
 
Remember that enjoyment comes from the taste of the food, not the quantity. Chew them well before you swallow. By eating slowly, you consume fewer calories in the long run because chewing signals the brain that you're already full.
Create a new healthy family tradition

Thanksgiving is all about family, and what better avenue to create a new family tradition than this hearty occasion? Introduce new activities after dinner, like walking together or doing some light activity.
 
Who knows? You might even have room for dessert after! The point is to get your body moving and digesting food faster.
 
There go our six ways to have a healthier Thanksgiving. We hope these tips help you plan out a healthy celebration.
 
Happy Thanksgiving from the Reliable MD team! We serve patients in Sarasota County on Fruitville Rd, which is close to Whitfield Ave, Bee Ridge Rd, Lockwood Ridge Rd, and beyond! We also provide telehealth services, serving the entire state of Florida.