What to Know About the 2021–2022 Flu Season?
Flu season typically falls sometime between the start of fall and the end of spring. Flu gets passed around every year, with some years being worse than others. Immunizations are available at Reliable MD. For more information, contact us today or book an appointment online. We are conveniently located at 5045 Fruitville Road Unit 123B Sarasota, FL 34232.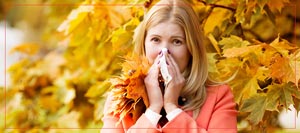 Table of Contents:
For those who think it's not a big deal, you need to think again.
It's not too late to protect you and your loved ones.
Get your flu shot.
According to the Centers for Disease Control and Prevention, the 2020-21 flu season was unusually low, likely due to the limited travel through that time. However, this season may turn out to be different.
There's a common misconception that the flu season is over, but it extends through March. That means there's even more time that you and your loved ones are at risk. With that in mind, now isn't the time to relax on measures to keep everyone safe.
For those who think it's not a big deal, you need to think again.


Many, including the government, heavily promote the importance of getting your flu shot, and it's no wonder why. The flu is a massive health risk for those all over; from 2010 through 2020, the flu has caused 45 million illnesses, 21 million medical visits, 810 thousand hospitalizations, and over 61 thousand deaths. That's only in the United States.

Not only are those alarming numbers on their own but with Covid numbers on the rise again, hospital staff need patients to have both shots to maintain a working medical system.

But we have good news,

It's not too late to protect you and your loved ones.


Flu shots are still widely available and shouldn't be ignored, especially when the peak of flu season is just around the corner in February. Now is the best time to get one, so you can protect yourself, your loved ones, and all those around you.

Flu shots don't only protect you from getting the flu. Still, in the unfortunate event that you do get it, it will reduce the severity of your illness as well reducing the risk of admission to the ICU by 25 percent and reduce the risk of death from the flu by 30 percent.

It can also reduce complications for those with chronic health conditions and protect women during pregnancy and after.

Get your flu shot.


Reliable MD provides immunizations and is a trusted family medical practice. Come get your flu shot with us today. We serve patients in Sarasota County on Fruitville Rd, which is close to Whitfield Ave, Bee Ridge Rd, Lockwood Ridge Rd, and beyond! We also provide telehealth services, serving the entire state of Florida.