Tips to Start and Stay with a Fitness Plan by Reliable MD in Sarasota, FL
Starting a fitness plan can be difficult, but setting reasonable goals, finding a workout buddy, and gradually increasing the intensity and duration of exercise can help develop a routine and keep motivation. Making physical activity a priority can improve overall health and well-being. At Reliable MD, we provide Fitness Plan. For more information, contact us today or book an appointment online. We are conveniently located at 5045 Fruitville Road Unit 123B Sarasota, FL 34232.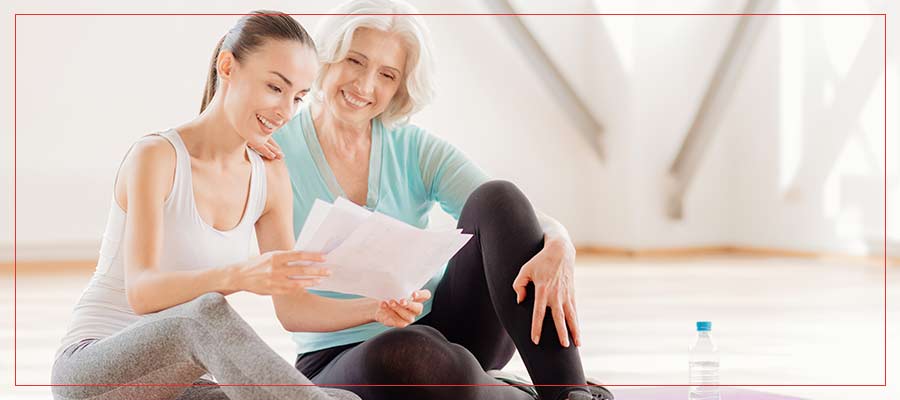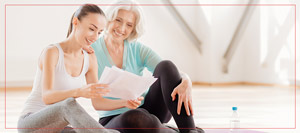 Table of Contents:
What is a Fitness Plan?
Tips for a Successful Fitness Plan
Set a realistic goal and timetable.
Choose workouts you enjoy
Work out in the morning.
Prepare a "plan B" for your workout sessions.
Create a diet plan to help with weight loss.
Happy, healthy living
Summer is right around the corner. In a few more weeks, people will again swarm beaches and bathe under the sun's rays. If you want your physique ready before summer, spring is the best time to get back into shape.
There's just one problem: working out is more than wearing sneakers and hitting the gym.
Believe it or not, much planning and research go into getting fit. Your fitness plan is essential before you begin your crunches and go on a morning jog. Your fitness plan shall guide the entire process until you reach your fitness goals.
If you're looking for tips to start and stay with a fitness plan, you have come to the right place. Reliable MD shares valuable information in this article to help you create your fitness journey.
Keep reading.
What is a Fitness Plan?

Before knowing how to start and stick with your fitness plan, let's define it.

A fitness plan is a comprehensive plan of action used to reach a person's physical fitness objectives. Contrary to a workout plan that only focuses on types of exercises and workout schedules, a fitness plan is more holistic.

Usually, a fitness plan includes:

• Types of exercise
• Workout Schedule
• Lifestyle changes
• Diet and nutrition

Aside from improving your physical appearance, personal fitness is meant to radically change your life and point you to better overall health. That means improving your cardio and respiratory fitness, flexibility, balance, and speed.

Unfortunately, many people often set their gaze only on the exercise section. They observe measly results even after months of working out, forcing many people to quit halfway.

So, what exactly are the tips to start and stay with a fitness plan? We have prepared seven to walk you through.
Tips for a Successful Fitness Plan

Establish your benchmark
First and foremost, you want to know where you are starting in the fitness journey. Knowing your benchmark is like setting the control in a science experiment. The benchmark is like your level zero or starting point; you will compare every development to your set standard.

One of the most common benchmarks in fitness is your weight. If you plan to lose weight, your current weight is helpful for two things:

• To know how many pounds you intend to lose
• To compute how many pounds you lost

But there are more critical benchmarks to know aside from your weight. For instance, your heart health, blood pressure, or underlying illnesses are essential details. Scheduling a physical exam with a doctor can help you do just that.

Reliable MD provides annual physical exams for Sarasota residents. Make sure to book an appointment first to kickstart your fitness plan.
Set a realistic goal and timetable.

With a physician's guidance, you can set a realistic plan and timetable for your fitness journey. A doctor can tell you which exercises suit your current physical state. Moreover, they can guide you on how long it might take you to attain your objectives.

For instance, if you plan on preparing your physique for summer and starting in spring, you have at least three months to work out. In this case, your goals depend on how much time you allot for your fitness journey.

Shedding 25 pounds in 3 months is realistic, but not in a week.
Choose workouts you enjoy

The next step is choosing workouts you enjoy and look forward to doing. If you have fun jogging, then write it down on your fitness plan. This way, you always feel ecstatic wearing your sneakers and running. Conversely, if you dread burpees, don't force yourself to do them.– Otherwise, you will hate working out and lose interest.

Make sure to plan the schedule of your workouts on your calendar to remind and condition your brain beforehand.
Work out in the morning.

Another of our optional but recommended tips to start and stay with a fitness plan is to exercise early. When too much has happened throughout the day, exercise becomes an afterthought. As a result, many choose to stay in bed instead.

Exercise early and get it out of the way!
Prepare a "plan B" for your workout sessions.

What if it's raining outside? Do you wear your pajamas and call it a day? No, that would be counterintuitive to your goals.

A plan B tells you what alternatives you can do during workout hurdles. For outdoor joggers, visiting the gym and hitting the treadmills is feasible.
Create a diet plan to help with weight loss.

Aside from listing the types of exercises and a workout schedule, diet plans are also necessary. Start by listing the junk food you eat regularly and then try to remove or limit your intake. Next, write the healthy food options you intend to eat during your fitness journey. Creating a meal plan can also be helpful for this purpose.
Happy, healthy living

Finally, when all these are set, it's time to move your body and live healthily!

Reliable MD offers physical examinations to help you benchmark and assess the results of your fitness plan. Book an appointment if you need a professional's guidance in your journey. We serve patients in Sarasota County on Fruitville Rd, which is close to Whitfield Ave, Bee Ridge Rd, Lockwood Ridge Rd, and beyond! We also provide telehealth services, serving the entire state of Florida.