7 Effective Weight-Loss Tips by Reliable MD in Sarasota, FL
Achieving healthy weight loss isn't about a "diet" or "program". At Reliable MD, we put together 7 effective weight loss strategies to achieve your weight loss goals. For more information, contact us today or book an appointment online. We are conveniently located at 5045 Fruitville Road Unit 123B Sarasota, FL 34232.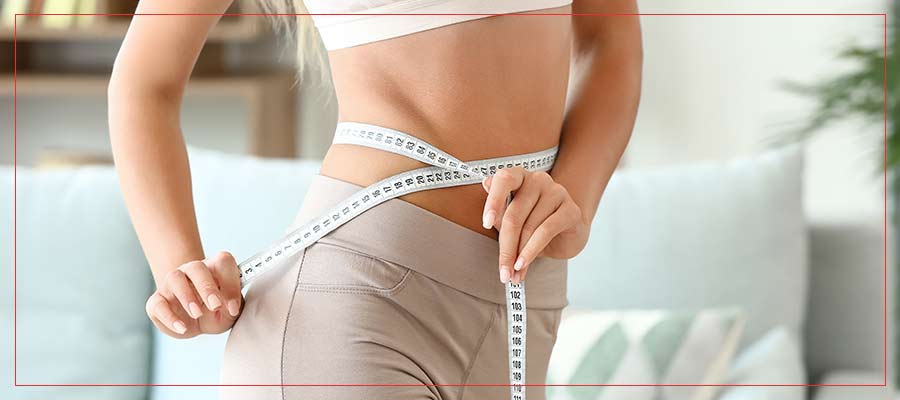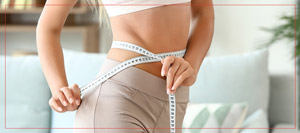 Table of Contents:
7 Effective Weight-Loss Methods
7 Effective Weight-Loss Methods

Gaining weight may not seem significant at first. But, it can actually have a serious impact on your health. In addition to diabetes and heart disease, weight gain increases your risk for high blood pressure and high blood sugar.

Starting a weight loss journey can seem daunting, especially if you're unsure where to start. But in this article, we'll guide you on your journey with seven proven methods to reduce weight.

1. Change Your Perspective

While the process of losing weight may not be easy, it doesn't have to be a drag. There are plenty of small lifestyle changes you can make without feeling like you're depriving yourself.

Instead of fixating on the scale, focus on how you feel and what you're accomplishing by making healthier choices. Losing weight is a journey, not just a destination.

If you're feeling discouraged, remind yourself that change doesn't happen overnight. Whenever you come across a challenge, start fresh the next day. By taking the time to shift your perspective, you'll find that the journey can be just as rewarding as the end result.

2. Set Realistic and Measurable Goals

When you're trying to lose weight, it's important to set realistic goals. Too ambitious, and you'll be discouraged. However, if your goal is too easy, you may not see the results you're looking for.

Your doctor can help you determine a healthy weight for your height and body type. They can also help you create a plan for reaching your goal weight.

Once you have a goal in mind, it's important to create a plan for reaching it. Consider process goals and outcome goals. Process goals are the habits you adopt, while outcome goals are the effects of those habits. When it comes to weight loss, understanding both is essential.

3. Find Your WHY

The third proven method for reducing weight is finding inspiration. Once you identify your why it will be much easier to stay on track but remember that you should do it for yourself, not for anyone else. Ask yourself your reason for wanting to lose weight.

Do you want to be healthier? Do you want to feel better about yourself? Do you want to fit into your favorite clothes?

Whatever your reason may be, make sure it is something that is meaningful to you.

Sticking to a healthy routine can be difficult if those around you are not supportive. If possible, try to find others who are also trying to lose weight or live a healthier lifestyle. This way, you can support each other and stay motivated.

Track your progress by keeping a food diary, tracking your weight, or taking measurements—Seeing the progress you have made can be a great source of motivation.

4. Prepare Yourself For A Lifestyle Change

Making the commitment to a healthy lifestyle is not something to be taken lightly. It's a big decision that will require ongoing effort and discipline. But if you're willing to put in the work, it can be an incredibly rewarding experience.

There are a few things to consider before taking the plunge into a healthy lifestyle. Ask yourself if you're ready to make a long-term commitment. After all, this isn't a diet or fad– it's a way of life. So you need to be sure you're prepared to make some permanent changes.

Take stock of your current habits and behaviors. What needs to change in order for you to lead a healthier life? Are you willing to make those changes? Talk to your doctor to discuss any questions or stressors you may have about adopting a healthy lifestyle.

5. Incorporate Healthy Foods into Your Diet

Making dietary changes is a proven critical method to reduce your weight. You should focus on eating healthy, organic, or whole foods. These include fruits, vegetables, lean proteins, and whole grains. Limit your intake of processed foods, sugary drinks, and unhealthy fats.

Plant-based foods are great alternatives to consider. To avoid sacrificing taste, include a variety of food groups in your meals, like a savory turkey burger or a salmon and rice bowl with your favorite toppings.

6. Stay Active

Exercise is another key component of any weight loss plan. Exercise can help you burn calories, boost your mood and improve cardiovascular health. It's important to find an exercise routine that you enjoy and can stick with over time.

Find ways to incorporate movement into your everyday activities, like taking the longer route on walks or choosing the stairs. Every bit of movement helps.

7. Get More Sleep

The last effective weight loss method is to get more sleep. It is important to get at least 7-8 hours of sleep per night. Sleep deprivation will only increase your cravings and speed up weight gain.

When you are well-rested, your body has more energy to burn calories. Sleep helps boost your metabolism and gives you more energy to exercise. Sleep also helps to regulate your hormones, which can impact your weight, along with most bodily processes.

Scheduling your annual physical exam is the perfect way to assess your weight. Your doctor will compare your current weight to your previous and determine whether additional tests to analyze your blood sugar and heart health are needed.

Reliable MD provides community medical services to the Sarasota Community. Schedule your Annual Physical and Medicare Wellness Check today! We serve patients in Sarasota County on Fruitville Rd, which is close to Whitfield Ave, Bee Ridge Rd, Lockwood Ridge Rd, and beyond! We also provide telehealth services, serving the entire state of Florida.