When and How to Apply for Medicare?
To be eligible for Medicare, a person must be 65 years old or older or have a certain disability. Prior to the initial enrollment session, individuals should check their Medicare eligibility and enrollment options. At Reliable ME, we accept Medicare. You can apply for Medicare online or at the social security office. For more information, contact us today or book an appointment online. We are conveniently located at 5045 Fruitville Road Unit 123B Sarasota, FL 34232.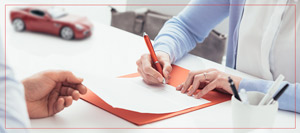 Table of Contents:
When should I apply for Medicare?
How do I apply for Medicare?
Start the process soon.
As we all grow older, we hear about Medicare more and more. With that, we naturally begin to develop two questions. One, when should I apply for Medicare? And two, how do I apply for Medicare?
For both of those questions, we have your answers here. If you have additional questions regarding being new to Medicare but have already been accepted, click this link for more information!
Below, we'll discuss when you should consider applying for Medicare and how to do so when you're ready.
Let's start with our first question.
When should I apply for Medicare?

To get to the point, if your 65th birthday is around the corner, then it's time to get ready for applying because you're in the Initial Enrollment Period!

The Initial Enrollment Period is a window of time that starts three months before your 65th birthday and continues through the month you turn 65 and three months after that. So, you have exactly seven months to apply before it's out of your hands. 

With that covered, you should have a good idea of when you need to apply. Keep in mind that if you're towards the tail end of the window already, you need to get moving on this to obtain these great benefits.
How do I apply for Medicare?

Thanks to modern technology, you can apply for Medicare Part A and B in under 10 minutes without leaving your own home using the secure online portal from The Social Security Administration. 

You can also apply at the Social Security office if using online isn't an option.

Note: If you're getting Social Security benefits four months before your 65th birthday, you're immediately enrolled in Medicare Part A and B.

Whether you're applying online or in person at the office, you'll need four things on hand: 

• Your Social Security card or a record of the number. 
• Your original birth certificate. 
• Proof of U.S. citizenship or legal residency. 
• Your W2 form (assuming you are still working.)

If you have these, then you're ready to start the process! 
Start the process soon.

You know when you should, and you know how to start. All that's left is to begin the process.

After you apply for Medicare and receive the benefits, you'll be more than happy with what you receive. Because in addition to your other uses, you'll also have a wellness visit paid for every year– which can be vital to staying healthy. 

If you have Medicare and looking for an excellent physician who accepts it, you're in the right place! You can schedule an appointment with Reliable MD today by clicking here! We serve patients in Sarasota County on Fruitville Rd, which is close to Whitfield Ave, Bee Ridge Rd, Lockwood Ridge Rd, and beyond! We also provide telehealth services, serving the entire state of Florida.